International Conference "Situation of Ethnic and Religious Minorities in the Multinational Region" (Мoscow, may 2018)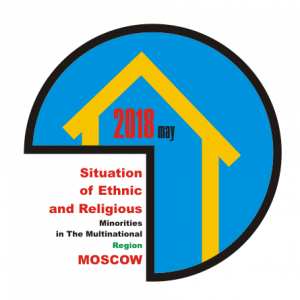 Discussion topics
Respect for the rights of ethnic and religious groups in the Middle East and the North Caucasus.
Russian cultural policy for strengthening interethnic and interreligious peace.
Ensuring interethnic interreligious harmony in multinational regions.
Social and economic recovery of regions affected by religious and ethnic conflicts.
Participants
Representatives of the ethnic and religious of  Russia and the Middle East:
opinion leaders;
experts;
governmental agencies;
Businessmen;
media.
Expected outcomes
to establish Moscow as a platform for a civilizational and cultural dialogue between ethnic and religious groups from the Middle East;
to advertise positive results of Russian cultural policy and possibly transmit it into other regions;
to organize an international expert group helping to mitigate ethnic and religious conflicts;
to connect it with local civil societies, opinion leaders and media.